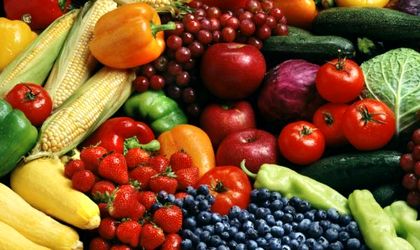 Romania's exports strongly increased in November 2016, registering a record-level after an increase of 11.7 percent up to EUR 5.3 billion compared to the same month of last 2015, while imports climbed by 11.6 percent to EUR 6.2 billion, shows the preliminary data published on Monday by the National Institute of Statistics (INS).
November 2016 was the third month in row when the exports exceeded the level of EUR 5 billion, after a level of EUR 5.24 billion registered in September and EUR 5.09 billion in October.
The trade deficit from November 2016 was EUR 865.5 million, a growth by 10.9 percent, compared with November 2015.
The evolution from November 2016 comes after three months in which the country registered an important growth of exports.
In August, the exports increased by 13.4 percent compared with the same month of 2015, an evolution similar with imports, that increased by 14.6 percent. The exports climbed by 6.7 percent in September and 2 percent in October.
As a result of the evolutions, in the first 11 months of 2016, the FOB exports went up by 4.8 percent compared with the same period of the last year, up to EUR 53.07 billion, while the imports climbed by 6.9 percent up to EUR 61.84 billion.
The trade deficit from the first 11 months of the year was EUR 8.77 billion, higher by 21.9 percent compared with the same period of 2015.
Romania's  exports in the EU reached EUR 4.07 billion, meaning 76.7 percent of the total and imported EUR 4.75 billion from the other EU member states.
In the trade with countries outside the EU, Romania remained on deficit in November 2016.
Georgiana Bendre