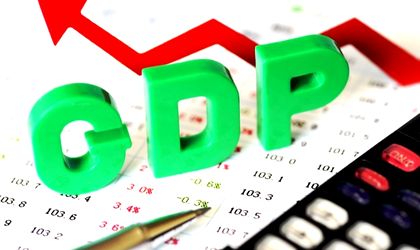 The Romanian economy grew by 7 percent of GDP in 2017, marking the biggest expansion since 2008, according to flash estimates of the National Institute of Statistics (INS).
In the fourth quarter of 2017, the economy gained 7 percent on seasonally adjusted terms and 6.9 percent on gross series versus Q4 2016.
Compared to Q3 2017, the economy grew by 0.6 percent on seasonally adjusted terms in the last quarter of 2017.
Economists say that the increase of wages in the public sector coupled with the reduction of taxes fueled the consumption and the economic growth, although it led to external imbalances. For instance, the current account deficit widened by 85 percent to EUR 6.46 billion in 2017 y/y, according to the National Bank of Romania (BNR).
"While we expected a slowdown as suggested by soft data like Economic Sentiment Index (ESI) and weaker QoQ retail sales, the flash GDP estimate is certainly disappointing even for conservative estimates.  It is even more negative considering the acceleration in industry which had last year the best performance on record and heavy fiscal stimulus in the last quarter," said analysts at ING Bank.
Romania posted the biggest economic growth in the European Union in the fourth quarter, according to Eurostat, the statistics office of the EU.