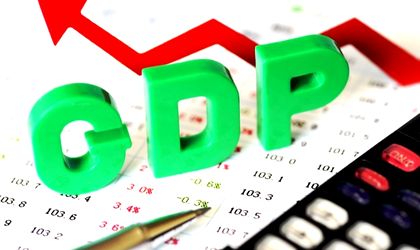 Romania's Gross Domestic Product (GDP), the index widely used to measure the size of national economies, recorded a growth of 6.9 pct in 2017 in real terms, to RON 858.3 billion (EUR 187.8 billion), according to National Institute of Statistics (INS) revised data released on Thursday.
The new data revise previously released estimate showing Romania's GDP grew 7 percent last year, to RON 856.35 billion (EUR 187.4 billion).
Romania's economy rose 6.8 percent year-on-year in fourth quarter of 2017 and 0.5 percent quarter-to-quarter, according to INS.
The growth rate recorded in 2017 is the highest since 2008 for Romania and is due mainly to government-led increase in households consumption.
INS data show that household final consumption expenditure, the index measuring what people – acting either individually or collectively – spend on goods and services to satisfy their needs and wants, rose 10.2 in 2017 compared to the previous year.
During the last few years, the government adopted a strategy of wage-led growth, stimulating household consumption and GDP growth rates, but this model has generated larger fiscal and current account deficits.
Many economysts insist Romania should change the economic model in order to obtain real long-term economic and social development.
The impressive GDP growth rate recorded in 2017 was mainly due to the increase in agricultural production, with 18.3 percent compared to 2016, in information and communications sector (+10.9 pct), in professional, scientific and technical activities (+9.9 pct) and in wholesale and retail, repair of vehicles, transport, storage hotels and restaurants (+8.2 pct).
Construction was the only sector in Romania which declined in 2017, with 0.6 percent compared to the previous year.
Official data confirm Romania's GDP was larger in 2017 than Greece's GDP, estimated at EUR 177.7 billion, for the first time since the 1970s and ranked 16th among the 28 EU member states.
But Romania is still the second-poorest EU country if we look at the more relevant GDP/capita index, with around EUR 9,500 per inhabitant in 2017.