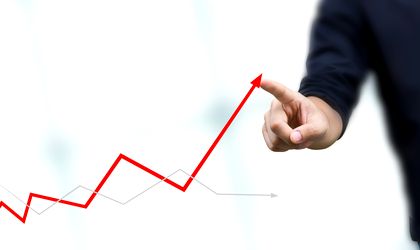 The National Commission of Forecast revises Romania's economic growth estimations upwards to 5.6 percent for 2017, from the previous forecast of 5.2 percent.
According to the preliminary forecast of autumn, the GDP will be RON 837.1 billion this year, compared with RON 816.5 billion estimated this spring .
The GDP/capita was estimated in 2017 to reach EUR 9,392. It will grow to EUR 10,243 in 2018, to EUR 11,140 in 2019, to 12,063 in 2020 and to EUR 12,994 in 2021.
The individual consumption of households will increase by 7.9 percent in 2017 and the one of public administrations will increase by 2 percent.
The Commission maintained the growth forecast of the GDP in 2018,2019 and 2020 to 5.5 percent, 5.7 percent, respectively 5.7 percent, while for 2021 it has predicted a growth up to 5 percent.
Join the 4th edition of Foreign Investors Summit and discover new ways in which the private sector and public authorities can further integrate their cooperation to secure the country's growth story going forward.