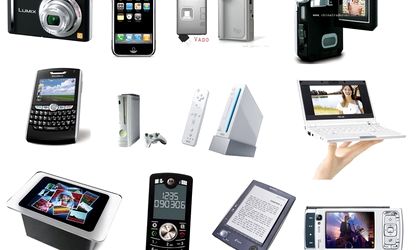 The durable consumer goods market reached EUR 2.55 billion in Romania, in 2016, recording a growth of 9.2 percent compared with 2015, according to the GFK Temax study. On the other hand, the IT market had the most significant decline of 15.1 percent to EUR 419 million.
"The web cameras and mouses were the only IT categories that registered positive evolutions. The tablets dropped the most, followed by desktops and laptops," says the document.
The photo market registered a decline of 14.6 percent, reaching EUR 25 million and the printers, multi-purpose items and consumables markets dropped by 3.5 percent to EUR 64 million.
The significant gains of over 20 percent, were of electronics, that generated sales of EUR 463 million, big household appliances (EUR 577 million) and small household appliances (EUR 178 million).
The big household appliances market slowed down in the last quarter of 2016.
"The last year closed with a two-digits grow, all categories having a positive trend. Most of the categories registered a drop of price in 2016, although the consumers' interest for products with superior specifications increased," says the source.
For the small household appliances, Black Friday generated higher sales for all the products categories, with a considerable impact for vacuums and items for warm beverages preparation.
The telecom market went up by 12 percent to EUR 824 million in 2016, registering a significant growth on the telephones segment with larger screens.
The hair care products registered the lowest evolutions in the last quarter of 2016, having considerable drops in prices.
Georgiana Bendre