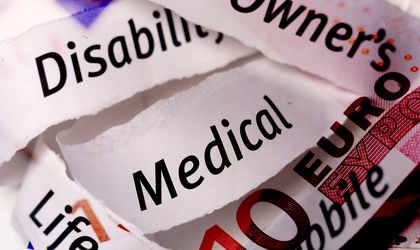 The insurance pool against natural disasters (PAID) had 1.6 million insurance policies at the end of last year and the value of its gross written premiums rose by RON 135 million compared to 2014.
The number of insurance policies that were valid at the end of last year went up by 6.5 percent, while the value of gross written premiums rose by 7 percent.
"In the absence of any significant natural disasters, PAID registered a gross profit of RON 25 million, which the shareholders have decided to keep in the company, similar to what has happened in the past years and to increase PAID's own funding," said Francois Coste, the president of PAID's board of administration.
Coste added that the fund is currently working with the Financial Supervision Authority (ASF) to find a way to cope with the potential impact of an extreme earthquake.
The reassurance program of PAID has a coverage level of EUR 600 million.
The fund has 17 companies that provide house insurance products.
PAID's board members are Gabriel Marcu, the head of the legal division at GENERALI Romania, Mesut Yetsikul, the CEO of Credit Europe Asigurari-Reasigurari, James Grindley, CEO CertAsig (pending approval of the ASF) and Paul Cazacu, vice-president and CFO Uniqa, pending approval of the ASF.
Ovidiu Posirca