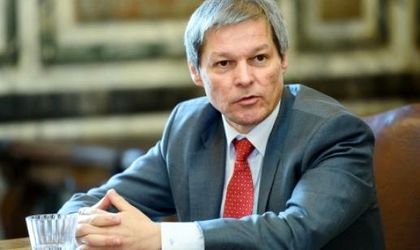 PM Ciolos presented on Monday at the Palace of Parliament Romania's development strategy, which includes projects such as building four highways, constructing two bridges over the Danube and two high-speed rail tracks, within 11 years or less. 
Romania's development strategy for the next 20 years includes investments in road infrastructure, the expansion of airport infrastructure and exploiting tourist resources. The project was presented by PM Ciolos at the Local Public Administration Forum.
Specifically, it includes the construction of four highways, the A1, A3 (Transylvania Highway and Comarnic- Brasov), Moldova Highway and South Highway (Bucharest – Craiova). The deadline for completing the highways is 11 years. Two new bridges over the Danube will be built within six years, between Braila and Galati and in the cross-border area between Romania and Bulgaria, and two high-speed rail tracks connecting Brasov – Ploiesti – Bucharest as well as between Bucharest – Constanta, to be completed within 11 years. All projects will be implemented by the Ministry of Regional Development and Public Administration (MDRAP).
In his intervention PM Ciolos stressed it was important to relaunch the debate on regionalization, s that the project can be carried out by the next government after the general elections.
"We have also raised the issue of regionalization at the meetings we had with associations of mayors and at several talks with representatives of County Councils. It is certain that it won't be us to decide regionalization in this mandate, until the end of the year, but I believe it is important to use this period and to relaunch this debate so that after the parliamentary elections to advance on this topic," the PM said, quoted by broadcaster Digi 24.
PM Dacian Ciolos also called for a better way of spending public money at a local level. He asked mayors to join the government for a better development at a local level. The PM also expressed his willingness to allocate funding for projects to be implemented in less developed areas.
"We need more clarity in the way in which we allocate the resources we have to local authorities add especially how we monitor their efficient use. And we can see that there are examples, unfortunately, of waste, incompetence, even corruption, which lead to the inefficient use of these funds. We need to improve the transfer and balancing system. To try to use budget allocations at central level in such a way as to stimulate more efficiency in collecting and using funds at a local level," the PM said.
Georgeta Gheorghe