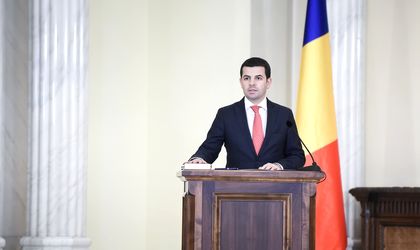 The deputy PM Daniel Constantin, who is also the minister of environment, could leave the government after ALDE, the party he co-chairs, decided to withdraw the political support in his case.
The Alliance of Liberals and Democrats (ALDE) is currently grappling with an internal crisis that resulted in a conflict between the two co-chairs of the party – Constantin and Calin Popescu-Tariceanu.
Constantin and Tariceanu have accused each other of betrayal.
Now, Constantin claims that the decision of the party to strip him of political support is illegal. He added that PM Sorin Grindeanu and the head of the Social Democratic Party (PSD), Liviu Dragnea, will decide if he leaves the government.
Dragnea suggested that the deputy PM might be replaced following the vote of ALDE members.
"The vote that sends you there and the political structure that sends you there is the same one that can get you out of there. This is how politics work," said the PSD president.
According to media reports, Gratiela Gavrilescu could replace him as deputy PM, but a decision will be made on Monday.
The PSD and ALDE currently form the coalition that controls the government and the parliament.
The media reported that Constantin might leave ALDE to create a new political party with former PM Victor Ponta.