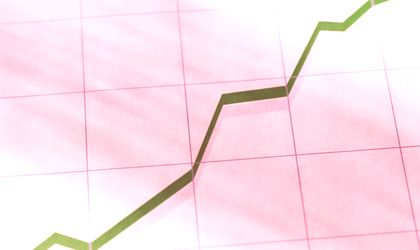 The Romanian budget deficit amounted to RON 6.97 billion (EUR 1.5 billion) in the first seven months of the year, which is 1.15 percent of GDP, against 1.96 percent in the same period of last year, according to the Ministry of Public Finance. The government and the IMF agreed this year on a deficit of 2.2 percent , from 4.3 percent last year.
The revenue to the consolidated budget grew by 8 percent to RON 110.4 billion (EUR 24.2 billion) after the fiscal revenue expanded by 9.5 percent. Additional revenue was generated from VAT and excises, which grew by 6.3 percent and 5.2 percent and from income tax and profit tax which increased by 16 percent and 5.4 percent. Local authorities collected 4.3 percent more in property taxes and 13.4 percent in non-fiscal revenue.
Social insurance contributions added 5.3 percent in revenue to RON 29.9 billion (EUR 6.5 billion). The non-fiscal revenue grew by 25.2 percent to the state budget and by 17.8 percent in auto-financed institutions.
The EU reimbursed sums on the account of public payments increased by 42.4 percent.
Meanwhile, expenses to the consolidated budget moved up by 3.4 percent to RON 117.3 billion (EUR 25.7 billion). Payments for EU funded projects and interest grew by 44.2 percent and 26.5 percent, while expenses for goods and services were up by 7.6 percent, driven by payments for medical services and pharmaceuticals.
The partial recovery of public sector wages added 2.1 percent in personnel expenditure, while public investments grew by 8.1 percent to RON 17.4 billion (EUR 3.8 billion), accounting for 2.9 percent of GDP.
Ovidiu Posirca