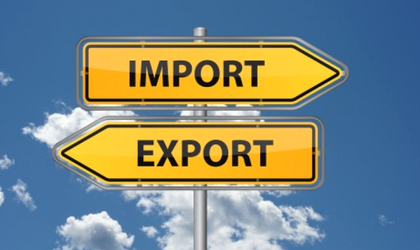 The Romanian current account deficit tripled (177 percent) in the first ten months of 2016 compared with the same period of 2015, up to EUR 2.92 billion, especially as a result of the strong increase of dividends sent back in Romania by the foreign firms, according to the National Bank of Romania (BNR), published on Wednesday.
After the first ten months of 2015, the current account deficit was worth EUR 1.05 billion, shows the revised data of BNR.
The current account payment balance includes the amounts cashed in and payed by Romania in the commercial relations with the other states.
The official statistics published this week shows that the commercial deficit (FOB/CIF) in the first ten months was EUR 7.9 billion, higher by 23.2 percent compared with the same period of 2015.
The goods balance, which is part of the payments balance accelerated the decrease this year. The commercial deficit within the current account (FOB/FOB) went up by 25.7 percent in the first ten months of this year up to EUR 7.4 billion compared with the same period of 2015. The data difference between FOB/CIF and FOB/FOB is mainly the transport cost.
The primary revenues balance, which includes the dividends sent in the country by the foreign investors, registered a deficit of EUR 4 billion in the first ten months, a growth by 22.3 percent compared with January-October 2015 period.
On the other hand, the services balance increased the excess of 11.2 percent to EUR 6.29 billion in January-October 2016 period.
The secondary revenues balance, where the European funds cashed in Romania are part of, registered an excess of EUR 2.16 billion, by 10.8 percent lower than in the same period of 2015.
Most of the current account deficit continues the tendency from 2015, when the external deficit of Romania went up over two times and a half compared with 2014.
Georgiana Bendre