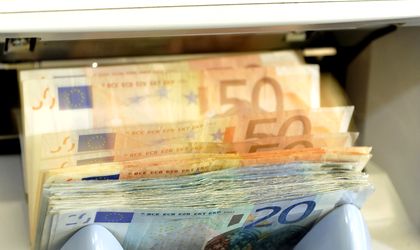 Romania's current account balance of payment registered a deficit of EUR 3.78 billion in the first six months of this year, up 7.2 percent compared with January-June 2017, while the foreign direct investment (FDI) increased by 29.4 percent to EUR 2.19 billion, according to the National Bank of Romania (BNR).
"The deficit on trade in goods widened by EUR 711 million, the surplus on services income narrowed by EUR 261 million, the deficit of the primary income balance contracted by EUR 894 million, and the surplus of the secondary income balance decreased by EUR 177 million," the central bank said on Monday, in a press release.
Last year, the current account balance of payments registered a deficit of EUR 6.46 billion, or 3.4 percent of GDP.
On the other hand, non-residents' direct investment in Romania totalled EUR 2.19 billion in the first six months of 2018, compared with EUR 1.69 billion in January – June 2017, "of which equity (including estimated net reinvestment of earnings) amounted to EUR 2,258 million and intercompany lending recorded a negative net value of EUR 64 million," BNR indicates.
Foreign direct investment in Romania rose by 1.5 percent last year, to EUR 4.586 billion.