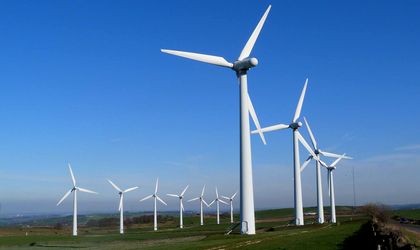 The Court of Accounts has raised several critical points regarding the operation of the green certificates' market in Romania.
The public auditors say that energy regulator ANRE did not monitor the green certificates in an appropriate manner.
"In the audited period (2010-2014), for the production of renewable energy, the electricity producers from renewable sources have been granted, in view of trading, 30.7 million green certificate, the biggest number being awarded to wind producers (17 million green certificates), accounting for 55.37 percent of the green certificates issued in this period. Thus, from the trade of green certificates, renewable producers have benefited in the period 2010-2014 from funds with an estimated amount of RON 5.3 billion (around EUR 1.2 billion)," said the report.
The institution said that in the case of some operators, energy suppliers bought from producers both the green certificates and the electricity at a minimum price (in some cases the energy being sold at RON 40/MWh) from the same operator. The Court of Accounts said that is such cases there were suspicions that these operators had deals that lacked transparency.
Furthermore, the audit further showed that there is no regulated mechanism in place to block the export of electricity which has benefited from incentives.
The report added that although there were close to EUR 550 million worth of EU grants for renewable investments in Romania, only EUR 140 million were taken out by companies.
Electricity consumers were also force to foot the bill for losses worth EUR 1.8 billion due to the poor distribution infrastructure.
Romania has registered a boom in the renewable energy sector due to the generous incentives' scheme, which was cut by the government. However, companies that have built massive projects fear they will not be able to recover their investments now.
Under the current legislation, renewable producers receive a certain number of green certificates for each MW they produce, depending on the technology.
A project makes money by trading the green certificates and selling the electricity on the market.
Ovidiu Posirca