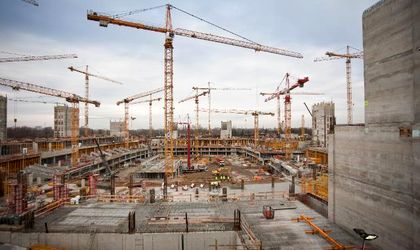 The construction works in Romania dropped by 4.1 percent year-on-year in April, mainly due to a sharp decline of residential building, official data show.
Residential buildings declined by 24.4 percent in April, while engineering constructions – including government-financed roads and bridges works – increased by 3.7 percent and non-residential buildings works rose by 4.7 percent year-on-year.
Capital repairs sector grew by 12.7 percent year-on-year, maintenance and current repairs rose by 17.1 percent, while new constructions sector declined by 11.4 percent compared with April 2017.
Compared with March, construction works dropped by 1.1 percent in seasonally adjusted series.
In the first four months of this year, construction works in Romania declined by 2.7 percent year-on-year, according to official data.