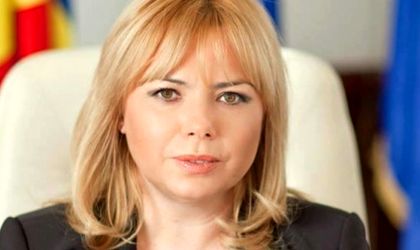 The Romanian general consolidated budget closed with a deficit of 0.5 percent  from GDP in the first half of the year, meaning RON 3.85 billion, compared with the expected deficit for the first semester, of 1.9 percent from GDP, according to the Ministry of Public Finance (MFP).
The budgetary performance was closed after the first five months of this year with a deficit of RON 780 billion, meaning 0.1 percent from GDP, compared with the excess of RON 130 million, respectively 0.02 percent from GDP after the first four months from 2016.
According to MFP data, the general consolidated budget incomes, amounting at RON 108.4 billion, represent 14.3 percent from GDP. The state registered increases compared with the same period of the last month in the incomes from profit taxes (12.5 percent), excises (7.7 percent), social insurances contributions (6.3 percent), taxes on salaries and income (2.3 percent), as well as from taxes on the goods usage (15.5 percent).
The VAT taxes registered a drop of 9.5 percent compared with the same period of 2015 taking into account that were affected both by the reduction of standard VAT from 24 percent to 20 percent from January 1, which was reflected in the incomes from February, and from a reduced VAT for food, of 9 percent, applied from January 1 2015.  However, compared with the established program for H1, the amount of collected VAT went up by 1.6 percent.
Georgiana Bendre