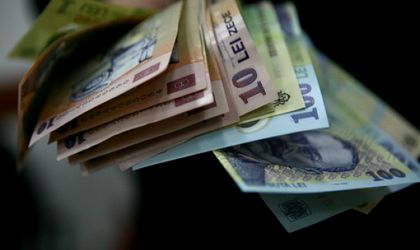 The average net montlhly earnings in Romania fell 5.5 percent in January compared to December 2017, to RON 2,484 (EUR 534), due to base effect, National Institute of Statistics (INS) data showed on Tuesday.
In December, Romania posted record average net monthly earnings of RON 2,629 (EUR 567), due to granting of year-end bonuses.
Compared to January 2017, net wages rose 8 percent, but real wages increased by only 3.5 percent, due to high inflation rate (4.3 percent in January, year-on-year).
The gross average monthly earnings surged to RON 4,143 (EUR 891) in January, up from RON 3,662 (EUR 790) in December, but it is only an effect of law changes.
Since the beginning of this year, the social security contribution and the social health insurance contribution paid by the employer were transferred to the employee in Romania, and the effect was a sudden surge of the gross wages in January.
The highest net monthly earnings were recorded in January in IT sector (RON 6,120, EUR 1,316) and airline transport (RON 5,103, EUR 1,097) and the lowest in accommodation and food service activities (RON 1,494, EUR 321).
Romania has the second lowest average wage among the European Union member states, after Bulgaria.