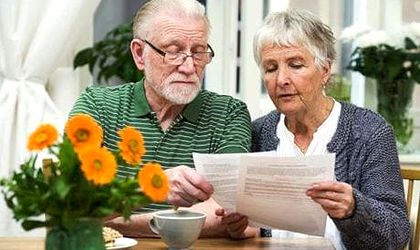 The average monthly pension increased by 18.2 percent year on year in January, up to RON 1,132  (EUR 245) in the last quarter of 2017, offcial data showed on Wednesday.
Romania's average pension rose from RON 958 (EUR 213) to RON 1,106 (EUR 241) in Q3 2017 and to RON 1,132 in Q4 2017, according to National Institute of Statistics (INS) data.
The surge was due mainly to government decision to increase public pensions and to new rules regarding special state pensions for military, police, secret sevices and justice personnel.
"The total ratio between the average number of state social insurance pensioners and the one of employees was of 9 to 10; this ratio varies widely at territorial level, from only 5 pensioners to 10 employees in Bucharest, to 17 pensioners to 10 employees in Teleorman county," INS said in a press release.
Romania had 5.229 million pensioners at theendof 2017, five thousands more in comparison with the previous quarter.