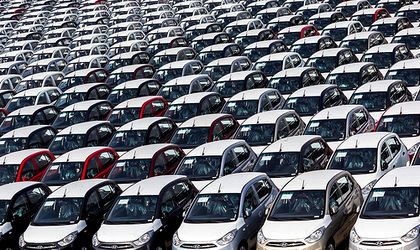 Romania's cars' market went up by 14.8 percent in the first 7 months of this year compared with the same period of 2015, to 75,869 units, says a press release of the Producers' and Cars Importers' Association (APIA).
"The first seven months of 2016 recorded an important growth compared with 2015 with an important sales volume  in July. To this growth, cars contribute with 12.9 percent. An obvious thing should be mentioned: the consistent sales registered in the last two months compared with the first five months from 2016 are due mainly to a demand accumulation as a result of the expectation generated by delayed start of the 'Rabla' program. Also on European level we can see that in the first seven months of the year a general consistent growth of cars sales on the biggest markets: France 6.1 percent, Germany 5.4 percent, Italy 17.1 percent, Spain 1 percent and UK 2.8 percent," says APIA.
July was the first month in the last four and a half years in which the sales of cars to individuals overpassed the sales for companies (55 percent/45 percent).
"Overall on the seven months of the year, the ratio continues to be in favor of the companies (72 percent vs 28 percent). This data shows clearly both the expectancy level and the market distortion generated by the 'Rabla' program that this year was delayed very much. We can also observe that in the first seven months the used cars registration from import grew compared with 2015, but more consistent 21.9 percent, which makes the used and new cars ratio be in growth, of 3.5 cars used to a new one," says APIA.
In the top brands after the first seven months of the year, Dacia is the leading seller with 18,517 units (30.2 percent market share).
Georgiana Bendre