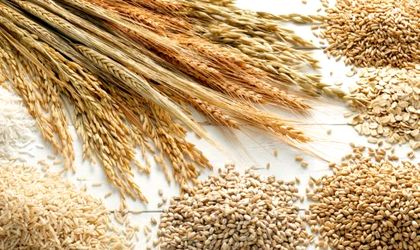 The agricultural output of Romania was worth EUR 15.5 billion in 2015, which is 4 percent of the total production in the European Union, according to Eurostat, the statistics office of the EU.
The total agricultural output of the EU stood at EUR 411.2 billion at basic prices in 2015, down by 1.8 percent compared with 2014.
In 2015, the equivalent of 60 percent of the value of agricultural output generated was spent on intermediate consumption (input goods and services), while gross value added (i.e. the value of output minus the value of intermediate consumption) was the equivalent of 40 percent (or EUR 164.6 billion), according to Eurostat.
Last year, France registered the biggest agricultural output in the EU of EUR 75.2 billion, or 18 percent of the total output. It was followed by Italy (EUR 55.2 billion, or 13 percent), Germany (EUR 51.5 billion, or 13 percent), Spain (EUR 45.5 billion, or 11 percent), the United Kingdom (EUR 29.6 billion, or 7 percent), the Netherlands (EUR 26.7 billion, or 6 percent), Poland (EUR 22.3 billion, or 5 percent) and Romania (EUR 15.5 billion, or 4 percent).
Romania was among the EU members that registered a drop in the agriculture output. This figure stood at 7.4 percent, behind Luxembourg, Slovakia, the Czech Republic and Germany, which fell by 9.9 percent, 9.7 percent, 8.6 percent and 7.8 percent, respectively.
Ovidiu Posirca