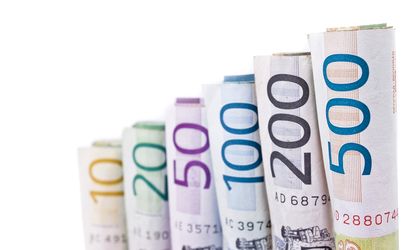 The current absorption of European funds for the 2007-2013 period went up in November compared with October, by 1.75 percentage points, to 81.73 percent, according to the data of the Ministry of European Funds (MFE).
The effective absorption went up by 0.54 percentage points, to EUR 14.8 billion (78.08 percent).
On the Operational Sectorial Economic Competitiveness Growth Program, the current absorption rate was 105.47 percent, on the Technical Assistance Operational Program it was 113.42 percent, on the Environment Sectorial Operational Program it was 78.55 percent, on the Regional Operational Program it was 85.04 percent and on the Operational Sectorial Development of Human Resources Program it was 85.04 percent.
Georgiana Bendre