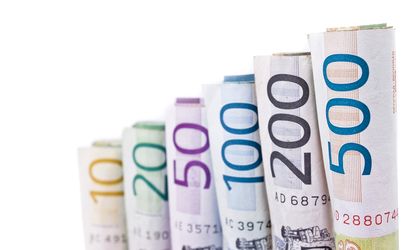 The current absorption rate of European funds grew by 1.87 percentage points in September to 80.23 percent in the financial period 2007-2013, according to the data of European Funds Ministry.
The expenses statements submitted to the European Commission (EC) overpassed EUR 15.2 billion by September 30.
The effective absorption rate, meaning the repayments from the EC, grew by 1.48 percentage points to 75.69 percent (EUR 14.4 billion).
Join the discussions about Romania's economic outlook and strategy for the future at the Foreign Investors Summit 2016 – Where Romania means business – November 1-3, Bucharest.
On the Operational Sectorial Program for Economic Competitiveness (POSCCE), the current absorption rate was 93.73 percent, on the Technical Assistance Operational Program it was 113.42 percent, on the Operational Sectorial Environment Program it grew to 78.81 percent, on the Regional Operational Program it was 85.04 percent, on the Operational Sectorial Program for Human Resources it was 67.54 percent, while on the Operational Sectorial Transport Program the absorption rate was 77.31 percent.
Georgiana Bendre