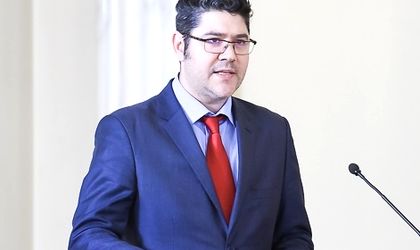 Romania's absorption of European money under the 2014-2020 financial framework stands at 0.98 percent at this moment, while the average rate recorded in the European Union reaches 2.6 percent, said Dragos Dinu, the minister of EU funds.
In the new programming period, Romania got EUR 2.3 billion from the European Commission, the executive arm of the EU, out of which EUR 2 billion are down payments approved by Brussels, according to HotNews.ro, which published an interview with Dinu.
"We are below the average, but not on the last places, and things are this way because of the conditions we have to fulfil for the absorption," said Dinu. He added that Romanian has to put in place the whole control and management system for EU funds, something that is under development in other member states are as well. He suggested that after this procedure is completed, Romania will be able to boost its absorption of EU money.
The country's absorption of EU funds in the 2007-2013 peruid reached 77.54 percent as of October 31, meaning that Romania got EUR 14.7 billion worth of funds for its operational programs that include transports and environment.
Ovidiu Posirca