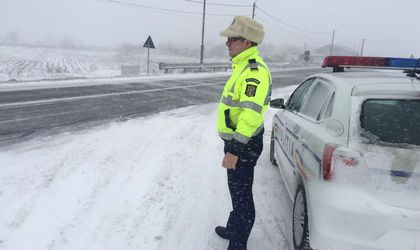 Romania's road infrastructure company CNAIR said that the highways A2 Bucharest-Constanta and A4 Ovidiu-Agigea remained closed on Thursday evening due to the bad weather.
The weather agency ANM has updated its warning for cold weather in Romania, with temperatures set to fall up to -25 degrees Celsius by March 2.
"We ask drivers once again to be prudent, to adapt the speed to traffic conditions, to go on the road only if they have their cars ready for winter conditions and to seek information about the areas where they travel," said the CNAIR.
Several national roads in Constanta and Teleorman counties remain closed. Authorities have also imposed traffic restrictions for freight vehicles on certain road segments in southern Romania.