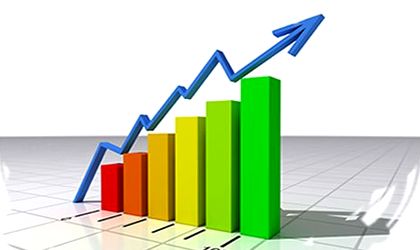 Romania's three-month money market rate (ROBOR), the main indicator that sets the interest rates for RON currency borrowers, rose on Wednesday to 3,34% percent, after having stagnating 3.23 percent since 25th of March.

The 6-month ROBOR rose at 3.39 percent from 3,32% percent.
Compared with the end of 2018, the 3-month index rose from 2.99 percent. The 3-month ROBOR index reached a record low of 0.68 percent in September 2016.