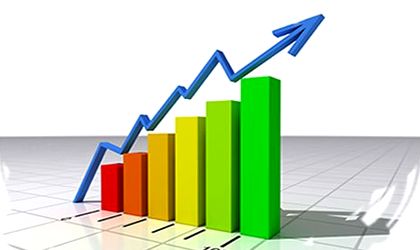 Romania's money market rate (ROBOR), the main indicator that sets the interest rates for RON currency borrowers, grew on Tuesday to 2.28 percent at three months, a record level since October 27, 2014, National Bank of Romania (BNR) data show.
Compared with the end of 2017, the 3-month index rose by 0.23 percentage points, from 2.05 percent.
The 3-month ROBOR index reached a record low of 0.68 percent in September 2016. The 6-month ROBOR index increased to 2.52 percent from 2.49 percent on Monday.
Experts expect the money market rates to grow further this year, as inflation soared and the central bank will maintain liquidity surplus in the interbank market.
"The central bank is worried that rising borrowing costs will lead to a higher NPL ratio, especially for mortgage borrowers. For the same reason, the NBR will not sterilize the liquidity surplus from the interbank market," UniCredit analysts said in a recent report.
UniCredit estimates ROBOR 3M will reach 2.6 percent by the end of this year.