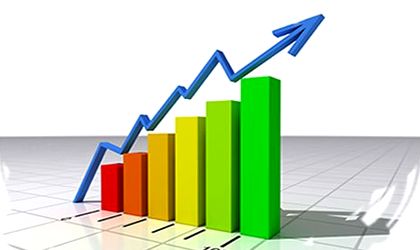 Romania's three month money market rate (ROBOR), the main indicator that sets the interest rates for RON currency borrowers, reached on Wednesday a fresh record high of the last four years and four months of 3.34 percent, just before the monetary policy meeting of the central bank. Experts say the sudden rise of money market rates are due to lower liquidity in the market, possibly generated by BNR's intervention to support the RON.
The ROBOR 3M calculated for July 4, 2018, is the highest since March 5, 2014, National Bank of Romania (BNR) data show. The 3-month rate rose by 0.07 percentage point from the previous market session.
Compared with the end of 2017, the 3-month index rose by 1.29 percentage point (+63 percent), from 2.05 percent.
The 3-month ROBOR index reached a record low of 0.68 percent in September 2016.
The 6-month ROBOR index increased from 3.32 percent to 3.39 percent on Wednesday, the highest level since May 8, 2014.
Romania's money market interest rates daily average "rose more than threefold since the beginning of the year and which are now trading at 75 bps above the monetary policy rate which is supposed to be their anchor," Erste Group analysts said on Tuesday in a short research note.
"Of course, some tax or dividend payments or other Treasury operations (including retail bonds issuance?) may have also had an influence, but the disappearance of 16 bln RON worth of liquidity surplus in a matter of 2 months cannot be fully explained by those. We therefore have no choice but to suspect central bank interventions in the FX market," they added.
On May 7, Romania's central bank raised the monetary interest rate from 2.25 percent to 2.5 percent, the highest level since February 2015, in line with economists' expectations, who see the decision as a consequence of upward revision of the inflation forecast.
The next central bank's policy meeting is scheduled on Wednesday.
Romania's central bank also had weekly open market operations during the last couple of months, absorbing excess liquidity in the market. On Monday, Romania's central bank did not absorb liquidity through one-week deposit tender.