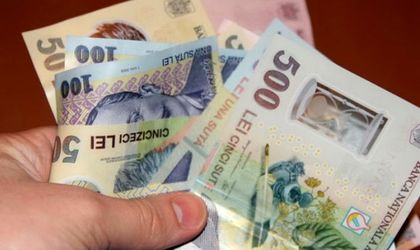 Romania registered the second lowest hourly labor cost across the EU at EUR 5, according to data released by Eurostat, the statistical office of the European Union. Our country stood above Bulgaria (EUR 4.1), but was surpassed by Lithuania (EUR 6.8), Latvia (EUR 7.1) and Hungary (EUR 7.5).
The highest hourly labor costs across the bloc were posted by Denmark (EUR 41.3), Belgium (EUR 39.1), Sweden (EUR 37.4), Luxembourg (EUR 36.2) and France (EUR 35.1).
However, Romania posted the highest increase in terms of hourly labor costs expressed in national currency, of 8.3 percent, followed by Latvia (7.3 percent), Bulgaria (7.0 percent), Lithuania (5.6 percent) and Estonia (5.3 percent). Decreases were observed in Cyprus (1.0 percent) and Italy (0.5 percent).
Between 2014 and 2015, hourly labor costs in the whole economy expressed in EUR rose by 2.0 percent in the EU and by 1.5 percent in the euro area.
The EU median in industry stood at EUR 25.9, in services reaching EUR 24.9 and in construction EUR 22.4. In the mainly non-business economy (excluding public administration), labor costs per hour stood at EUR 25.1.
Labor costs are made up of wages and salaries and non-wage costs such as employers' social contributions. The share of non-wage costs in the whole economy was 24 percent in the EU, ranging from 6.6 percent in Malta to 33.2 percent in France. Romania stood at 22 percent.
Natalia Martian