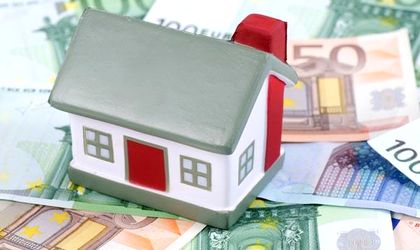 The total wealth of Romanian households was around EUR 550 billion in 2008, but decreased to EUR 400 billion in 2018. This spectacular drop was caused by the fact that most Romanians' wealth is composed mainly of the homes they own, and even though the housing market did recover after the financial crisis, the prices have not caught up to their 2008 levels.
Back in 2007-2008, it was not uncommon for prices to jump by 5 to 10 percent from one month to another, while lately this kind of increase has rather been recorded year-to-year. The all-time record level growth in Bucharest was nearly 60 percent in year-on year terms (recorded at the end of 2005 and 2007).
Ten years ago, it was not uncommon for a single buyer (including individuals) to purchase as many as 100 apartments in one go as "investments". Residential properties were one of the most relevant barometers for the overall economic sentiment in Romania and to a certain extent, this statement remains valid today.
This is because, as stated above, for most Romanians, wealth is concentrated in residential properties (in 2008, over 90 percent of the total wealth was in real estate and just 10 percent in financial assets).
What has changed?
Nowadays, despite the fact that more than 400,000 new apartments or houses were built between 2009 and 2017, household real estate wealth remains nearly 40 percent below its pre-crisis levels.
This is because prices remain far under the levels seen in the crazy days of 2007-2008 (nearly half in Bucharest). The market seems to have matured to a certain extent as both Romanians and developers have been through an economic cycle with an exceptionally strong downturn.
One of the advantages is the fact that the value of financial assets has increased to almost EUR 100 billion, from around EUR 20 billion back in 2008.
"Another aspect worth pointing out is that while in 2007-2008, Romanian residential properties were seen as one of the most overvalued in the EU, if not the most, European Central Bank economic models now show that Romania is at the opposite end, with properties actually significantly undervalued, particularly if we take into account the price to income ratio," says Silviu Pop, Head of Research at Colliers International Romania.
As things look right now, we cannot exclude a more challenging period for the market in the next couple of years as deliveries are set to accelerate, while the tightening of monetary policy and the upcoming demise of the state guarantee scheme are likely to dent demand going forward.