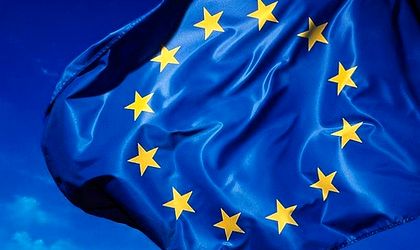 Romanians' trust in the European Union (EU) dropped to 52 percent after 10 years from the country's acceptance in the Union, but remained significantly above the European average of 36 percent, said on Friday Angela Cristea, the head of European Commission representation in Romania, citing the results of an Eurobarometer.
Ten years ago, Romanians' trust in the EU stood at 65 percent compared with the old member states, which was up in spring of 2007 to 55 percent percent.
At the same time, Romanians are more optimistic (67 percent) than the average over Europe's future, while 10 years ago this figure stood at 75 percent.
Compared with the same period, the trust in the national institutions slightly varied and registered a tendency contrary to the one from EU, continuing to be under the European average. Thus, the trust in national Parliament went up from 19 percent to 22 percent in Romania and it dropped on European area from 43 percent to 32 percent in the last 10 years. In Romania, the trust level went up from 19 percent to 29 percent, while on the European area it dropped from 41 to 31 percent in the same period.
The national report shows that the support of the EU priorities stands high among Romanians, between 55 percent regarding the economic and monetary union and 77 percent for the free circulation of persons, respectively the right to live, work and study in any member state.
At the same time, two thirds of Romanians say they feel themselves as European citizens and three fifths say the objectives of Europe Strategy 2020 are realistic regarding the workforce occupancy for 20-64 years segment and the reduction of the school dropout rates below 10 percent.