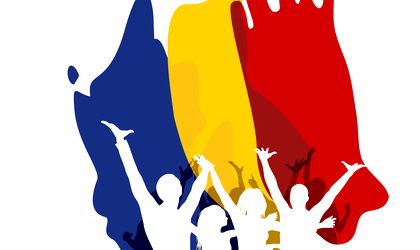 Romanian adults think they have a better life than their parents, but are pessimistic about the living standard of their children, a recent World Bank report show. Romanians perform better in terms of income than their education level would suggest, the experts say.
The research book "Fair Progress? : Economic Mobility Across Generations Around the World", released this summer by the World Bank, indicates that Romania perform better than expected in terms of "income mobility".
According to the experts, economic mobility across generations, also known as intergenerational mobility (IGM) in the economic literature, is a key element of human progress.
In most countries, parents would like to see their children have a higher living standard – and with it a better life – than they have had themselves.
And most individuals would like the opportunity to move up to a higher place on the economic ladder than the point on it where they happened to be born.
In Romania, more than 50 percent of adults say "I have done better in life than my parents", among the highest percentage in the world, according to the report.
A recent EBRD study has found that, in 2016, more than 50 percent of Romanians "agreed" or "strongly agreed" with the statement: "all things considered, I am satisfied with my life now".
In 2006, less than 20 percent of Romanians considered themselves satisfied with their life.
Happier than the region
On average, Romanians are now happier than the average respondent in South-Eastern Europe and the transition region, according to EBRD.
However, Romania ranks low on expectations of future mobility. The percentage of Romanian respondents who think that children born now will have a better life than the current generation was 38 percent in 2016, up from 21 percent in 2010.
But international studies show that Romania has a major problem in terms of education, with a low rate of tertiary education and a high share of the population without proper education.
In fact, World Bank's experts think that Romanians are living better than their education level would normally allow.
"Economies such as Ethiopia, the former Yugoslav Republic of Macedonia, Nepal, Portugal, and Romania exhibit much higher income mobility than the average for their levels of educational mobility," the report say.
According to the experts, higher mobility across generations is interpreted in two distinct but related ways.
Absolute upward IGM is the extent to which living standards of a generation are higher than those of their parents. This type of mobility reflects a universal human aspiration of parents hoping for a better life for their children.
Higher absolute upward mobility is closely associated with income growth and a rise in shared prosperity or income growth of the bottom 40 percent, when these improvements are sustained over an extended period.
The focus on upward mobility is crucial because mobility can also mean downward movement, driven, for example, by uncertainty and vulnerability to uninsured risks.
For sustainable and inclusive growth, public policy must help give scope to such aspirations.
But evidence suggests that, in too many parts of the world, mobility poses a challenge. This concern is especially acute for developing countries: in most of them, it is harder than in wealthier countries to move from the bottom to the top of the economic ladder, World Bank's experts say.