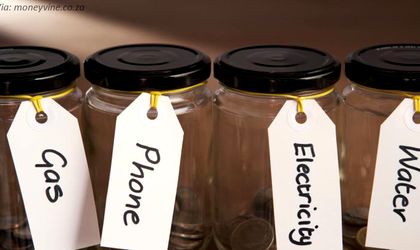 The largest share (36.8 percent) of consumption expense for Romanians during the last quarter of 2015 was for food and non-alcoholic beverages, according to data released by the National Institute for Statistics.
This was followed by dwelling and utilities (18.3 percent), alcoholic beverages and tobacco (8 percent) and clothing and foot wear (7 percent). The smallest shares in expenses were held by education (0.5 percent), spare time activities – hotels, cafes and so on (1.7 percent) and recreation and culture (3.6 percent).
During the last quarter of 2015, average household money income stood at RON 2,496 (RON 941 per person), while the in-kind income (food and non-food products from own sources) reached RON 366 per household (RON 138 per person).
The most important source of income came from wages and the other related income (56.4 percent), followed by the social provisions income (22.4 percent), the agriculture income (2.9 percent), the non-agricultural independent activities income (2.6 percent) and the property and household asset sale income (1.3 percent).
The in-kind income held an important weight in total income formation (12.8 percent), from mainly the equivalent consumption value of the agro-food products from own resources (11.5 percent).
Consumption expenses held a 71.3 percent share of total expenditures per household. Taxes and contributions followed at a distance with 18.9 percent.
Expenses with investments, intended for purchasing or raising dwellings, purchasing land and equipment required by the household production and purchasing shares, represent a very small weight in the total household expenditure (only 0.3 percent).
Natalia Martian