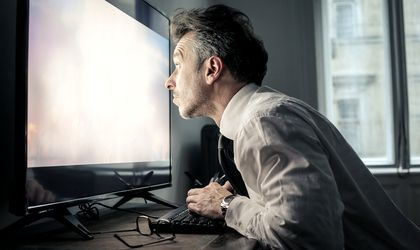 A survey carried out in 15 EU countries between 2008 and 2015 shows that the time outside work that adults spend on screen-related activities, such as watching TV or other media, playing computer games, or other screen-based activities stands at close to three hours per day in Romania, according to Eurostat, the statistics office of the European Union.
In Greece, 95.1 percent of the population surveyed say that they engaged in screen-related activities outside work. They were followed by Finland (92.9 percent), Poland (91.6 percent) and Romania (91.5 percent).
The lowest share of non-work time on screen was recorded in France (84.2 percent), Italy (84.5 percent) and Austria (87 percent).
For Romanians, the average participation time for screen-based activities stood at 2 hours and 43 minutes. By comparison, in Greece it reached 3 hours and 14 minutes, while in Belgium it stood at 3 hours and 17 minutes.
The survey covers the age group 20 to 74.
Photo source: Dreamstime.com