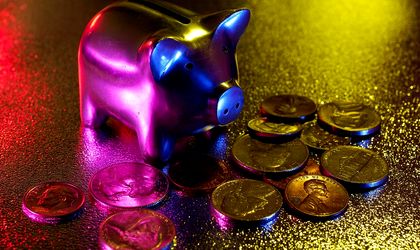 Romanians save on average EUR 46 monthly, almost five times less than an Austrian, who saves EUR 216 monthly, according to a study made by the Austrian financial group Erste, who owns the Romanian bank BCR.
The amount saved monthly by a Romanian is unchanged compared with 2015, while an Austrian saves 7.5 percent more this year. Among the countries analyzed by Erste, Austrians are the leaders in savings, followed by Slovakians (EUR 97 monthly), Czech people (EUR 77), Croatians (EUR 57) and Hungarians (EUR 52). The only ones who save less than Romanians are Serbians, with EUR 34 monthly, says news.ro.
At the same time, 27 percent of Romanians are not satisfied with their savings. They are outrun by Croatians (35 percent) and Hungarians (31 percent). Also, 40 percent of the Romanians believe that saving is very important, outrun only by Hungarians (50 percent) and at equality with Serbians (40 percent). They are followed by Austrians and Croatians (33 percent) and Czech people (27 percent).
Moreover, 55 percent of Romanians said they have not sufficient money to save, outrun by Serbians (65 percent).
Romanians are leaders in the fall regarding the saved amounts of money compared with two or three years ago, so that 41 percent believe they save less than in the past.
In what concerns the financial knowledge, 29 percent of Romanians say they lack it, registering the highest percentage in the report.
Georgiana Bendre