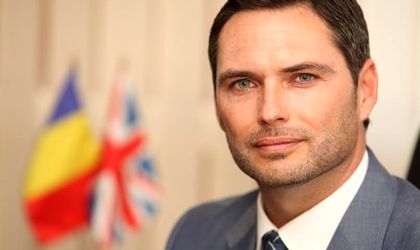 A total of 52 percent of Romanian respondents to a survey conducted by British research company GfK UK said they were satisfied with their standard of living, up by 8 percent compared to last year and above the European average of 47 percent. Moreover, 67 percent of respondents are confident that their personal financial situation will improve in the next 12 months, placing Romania over the European average of 44 percent.
The study was conducted at the request of the International Personal Finance group, present on the local market and the subsidiary Provident Financial Romania and included 9,000 clients of the group from seven European countries and Mexico.
According to the Romanian respondents, the improved financial situation is due to the change in family circumstances (34 percent), to the workplace change (17 percent) or the increase in income or the change of the current workplace (9 percent). One in five respondents expect a stable financial situation, a similar level with the one registered in 2015. Moreover, 22 percent think the economy will remain stable this year. In comparison, the rest of European countries where the group is present, almost a quarter of the respondents expect in average a positive evolution of the economy in their countries.
The main reasons for concern for Romanians over the next period include that could cause the deterioration of the financial situation are the possibility of the increase in life costs (42 percent) unemployment (18 percent) and the pressure of health expenses on the family budget (10 percent).
The increase in the cost of life in the next period in Romanians' opinions is due to utilities expenses (33 percent), housing costs (17 percent) and the food costs (10 percent). In comparison, for European respondents, the main reason increase in the cost of life is represented by expenses with the housing insurance.
Most of the Romanians take into account the banks' loans or non-banking financial institutions when they want to make home improvements or when they encounter are unexpected expenses.
However, Viktor Boczan, general director of Provident Financial Romania, says "In the last year I have noticed that people have become more careful when they borrow money and the research confirms their loans behavior, which is more and more responsible. "
Georgiana Bendre