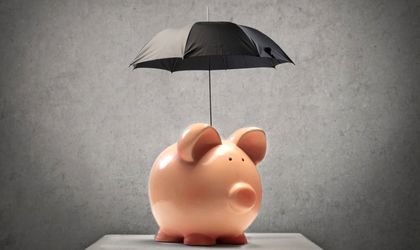 A Romanian spends, on average, EUR 18 per year on life insurance, the European Union average being EUR 1,300, according to a KPMG study. According to the study, a Romanian retiring in 2048 will have an income replacement rate of 40 percent from their state pension.
More than that, the study shows that only 1 in 5 Romanians save for old age, while the replacement rate of 40 percent is almost half of the 70 percent rate recommended by the OECD.
Romanian employees can save for old age in many ways, but among the solutions at their fingertips are pension funds, Pillar II or Pillar III.
If a person does not choose a specific pension fund, then it will be automatically allocated by the National House of Pensions. Each individual can choose between seven authorized pension funds and currently 3.75 percent of their gross monthly salary is directed to the privately managed pension. For the voluntary pension (Pillar III) – each citizen can choose whether or not to activate this saving component – the accumulated amount is added to the state and the private pensions (pillar II).
"In Romania, only 1 out of 5 adults have an understanding of basic financial products. Through the financial education actions we take, including through this campaign, we take on an active role of informing Romanians about the benefits of life insurance and private pensions," says Carmina Dragomir, CEO of Metropolitan Life.
On the one hand, life insurance comes to support the family in case of unforeseen circumstances such as an accident or death. You can have a life insurance with a protective component, whereby the insurer commits to paying a sum of money in case of the death of the insured person.
On the other hand, private pension funds can provide Romanians with some of the comfort and tranquility they need during their retirement.
The campaign "Live the Future!" is built on two directions of communication (life insurance and private pension funds) based on the idea of ​​experiments aimed at raising awareness of certain needs that currently do not seem to be priorities but could influence our future.