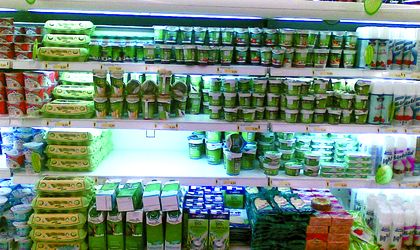 About half of Romanians frequently use organic products in order to improve their health, according to a study conducted by Secom in March and April.
Some 46 percent of those who use organic products do so to treat themselves while only 30 percent do so to prevent health problems.
Although the international economic conditions are not favorable the study found that the organic products market is growing.
"Romanians don't use food supplements because they don't have the necessary culture to understand the role of prevention for their personal protection. Standards of living and education play a significant role in people's decision to choose organic products, the proof being that cheap products were the best-selling organic products in Romanian pharmacies," said Lucia Costea, managing partner of Secom.
The researchers also found that 77 percent of consumers of organic products prefer to buy them in specialized stores, while consultancy services offered by the sales assistant in the store helps 40 percent of them to choose which to buy. The study was conducted on 400 respondents nationwide, most of whom were women.
Anda Sebesi