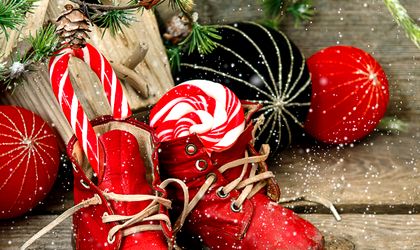 Out of the Romanians living in the city,88.4 percent plan to buy gifts, sweets and toys for the dear ones for Saint Nicholas worth RON 318, according to a study.
The intention to buy gifts for Saint Nicholas is higher in the small cities (93.8 percent) compared with the large cities (over 100,000 inhabitants), where 88 percent of the respondents want to offer gifts. Compared with the last year, in the big cities, with over 100,000 citizens, the percentage of those who buy gifts with this occasion is constant.
The most common gifts this year are sweets (72.1 percent) and toys (49.2 percent), according to the study made by Mednet Marketing Research Center. The gifts are however diverse, from sweets, toys, clothes and fruits to more expensive ones ( electric items, electronics, household appliances, IT and telecom items, travel packages).
The budget of the urban respondents for this occasion has grown compared to last year to RON 305. Also, according to the study, most of the people intent to spend between RON 100 and RON 250 (43.8 percent).
In big cities, with over RON 100,000 inhabitants, the average amount for the gifts for Saint Nicholas continues to increase, reaching RON 312.
The study was made on a sample of 800 persons aged 18-65 at urban national level (small cities under 30,000 inhabitants, middle cities 30,000-100,000 inhabitants and big cities- over 100,000 inhabitants) in the November 23-28 period.
Georgiana Bendre