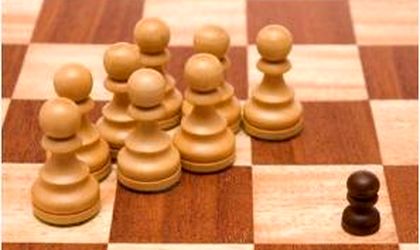 One out of six Romanians would not want to be neighbors to Muslims, Jews or Hungarians, while more than half of the Romanian population does not want to have homosexual neighbors, according to the survey Religion and Religious Behavior carried out by the Soros Foundation Romania.
 Thus, the majority ethnic group, Romanians, is more intolerant than the minority ethnic groups. 
 Regarding religion, two groups at opposite poles are very intolerant to each other: Orthodox and atheists.
 Rroma people and people who are part of a religious cult are rejected by a third of Romanians. Rroma are the only minority rejected by people with higher education. Not only that, but these people are much more intolerant with Rroma than the average.  
 The survey also arrived to the conclusion that people below 30 are more intolerant than those over 30.
 Moldova and Bucharest are the most intolerant regions while Banat-Crisana-Maramures is the most tolerant.
 The data was collected between June 1-21 by International Brand Consultants. The survey was carried out on a sample of 1,204 people and has an error margin of 2.9 percent.
 Otilia Haraga