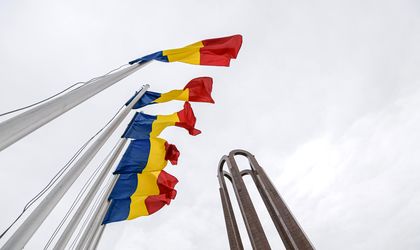 Romanians celebrate two public holidays as the new week kicks-off, with Saint Andrew's Day (November 30) and Great Union Day (December 1st) fall this year on Monday and Tuesday, respectively. For many Romanians, the last day of autumn and first day of winter were usually a traditional holiday as they used these days for leisure time and vacations, but this year, the restrictions imposed due to the pandemic meant that many will actually spend the four-day weekend indoors.
The Feast Day of Saint Andrew the Apostle, celebrated on November 30, is a public holiday in Romania since 2012. Saint Andrew is considered the patron saint of both Romania, and the Black Sea coast region of Dobrudja, where, according to ancient sources, the Apostle preached during his lifetime in what was then the Roman province of Scythia Minor. According to data from the Ministry of Internal Affairs (MAI), more than 600,000 Romanians bear the name of the Saint, the most common variants being Andreea (over 260,000 individuals) and Andra (over 22,000) for women, and Andrei (almost 290,000), or the Hungarian Andras (almost 22,000) and Endre (almost 3,300), for men.
The Great Union Day, celebrated on December 1st, is the National Day of Romania, marking the unification of Transylvania, Basarabia, and Bucovina with the Romanian Kingdom in 1918, as a result of the disintegration of the Austro-Hungarian and Russian Empires at the end of World War 1. Each year, a traditional National Military Parade are held in Bucharest and other Romanian cities, in front of large crowds of by-standers, but this year, President Iohannis announced that ceremonies will be limited, due to the pandemic context.
Photo: © Dragoș Asaftei | Dreamstime.com