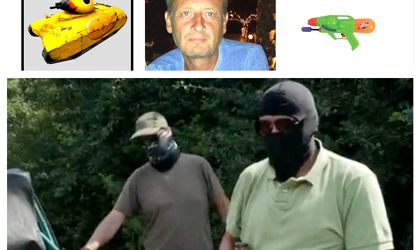 Romanian took to Twitter to joke about Stuart Ramsay, the Sky News Chief Correspondent, who lead the investigation into alleged illegal arms trafficking from Romania.
The head of the Directorate for Investigating Organized Crime and Terrorism (DIICOT), Catalin Horodniceanu, said on Wednesday, that the whole report seemed to have been "staged" by the British journalists.
The report mentioned that Ramsay met with gun dealers deep into Romania who said "they're willing to sell military-grade weapons to terrorists".
Here are some of the reactions from Twitter: