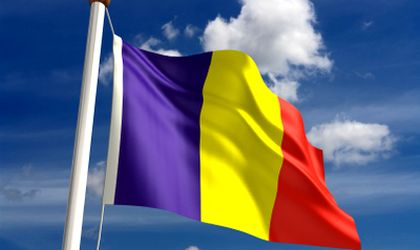 Romanians across the country and around the world are celebrating today the National Day of Romania. 93 years ago, on the 1st of December 1918, The National Gathering at Alba Iulia, constituted by 1228 delegates and attended by 100.000 Romanians decided the unification of Romanians in Transylvania and Banat with the rest of Romania's regions. This event represents the creation of the Romanian modern state.
A military parade was organized on this occasion in Bucharest, in the Triumph Arch Square, that was attended by over 10.000 Romanians. President Traian Basescu was also present at this event, together with minister of the current Government, the mayor of Bucharest, Sorin Oprescu, and members of foreign diplomatic institutions stationed in the country. Prime-minister Emil Boc has also participated at a similar event organized in Alba Iulia.
Traian Basescu issued an official message on this occasion, wishing Romanians "health, joy and prosperity", both for Romanians that are still in the country and for those that are living in diasporas. Basescu advised citizens "to raise the national flag" at home or at the work-place, as a sign of national pride.
Ovidiu Posirca