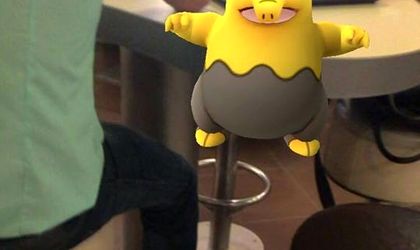 Since launching on the local market on July 19 and in the first month in operation, over 1 million Romanians looked for information about Pokemon Go app, according to an analysis by Quantum Data Science, the data and technology company part of The Group, on the basis of the monitoring of over 600 Romanian websites.
From a demographic stand point, 56 percent of the interested ones are between the ages of 18 and 24 years old, 23 percent between 25 and 34, 12 percent between 35 and 44, and the rest of 9 percent are over 44 years old. The distribution of genres is 86 percent – male and 14 percent – female.
According to the info offered by the monitoring tools of Quantum Data Science in the first month since the launch almost 500,000 Romanians installed the Pokemon Go app, both in the iOS and Android version. The download rates for this app have been falling on mobile.
Romanita Oprea