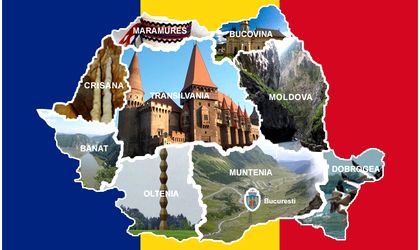 Romanian entrepreneurs are directing more investments towards tourism, especially the balneary one, according to the Economy Minister Claudiu Vrinceanu, as quoted by Agerpres.
"More and more Romanian entrepreneurs are investing in tourism. We have very good news. Lately, we have been seeing portfolio investments in the balneary tourism, we see Romanian entrepreneurs who have marked their exit through their initial businesses, who have liquidities and prefer to invest these sums in tourism. We also can see foreign investors taking a closer look at Romania, French investors, Austrian investors. We have recently had a very large investment in the balneary area," he stated during a Romanian-French tourism meeting in Sibiu.
However, he added, there was a drop in the number of French tourists choosing Romania as their destination, while on the other hand Romanians are more and more going to France for their vacations.
"According to INS data, in Romania the number of French visitors in 2015 reached 129,000, a 12.25 percent drop over 2014, when there were 147,000 visitors. The number of Romanian tourists that traveled to France through tourism agencies and tour operators was of 33,427 in 2015, 16.71 percent more than in 2014," the Ministry representative stated.
The statements come within the context of French-Romanian tourism meetings organized by the French Embassy and the French Institute in Romania, in partnership with the Minsitry of Economy, Commerce and Business Relations of Romania. The aim is the development of Romanian tourism in a series of eight meeting which will be taking place across different cities in Romania. The start was at Sibiu, with a focus on mountain tourism, and will be followed by Iasi (family tourism), Brasov (patrimony and improved reality tourism), Constanta (balneary and cruise tourism), Tulcea (ecologic tourism) and will come to an end during the International Tourism Fair in October.
Natalia Martian