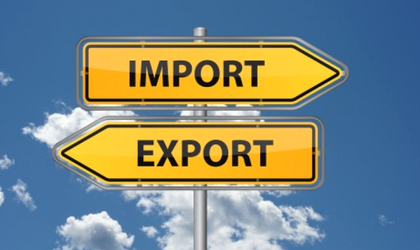 The total trade by sea in Romania registered 56.9 percent of the total Romanian trade in 2015. The imports by sea represented 54.3 percent, while the exports were 59.4 percent.
Maritime transport plays an essential role in the international trade in goods of the European Union (EU). In 2015, the value of EU trade in goods with third countries (non-EU countries) carried by sea was estimated at close to EUR 1,777 billion, accounting for about 51 percent of EU trade in goods. In detail, 53 percent of EU imports entered the EU by sea, while shipping represented 48 percent of EU exports to third countries.
The highest shares of trade in goods with non-EU countries carried by sea were recorded in Portugal (81 percent of trade value), Cyprus (80 percent), Greece (77 percent), Spain (74 percent), Malta (67 percent), Italy (61 percent) and Finland (60 percent).
At the opposite end of the scale, maritime transport was less significant in the extra-EU trade in goods of the Czech Republic(12 percent) and Luxembourg (19 percent), followed by Ireland and Latvia (both 27 percent), Austria (31 percent) and Croatia (35 percent).
Georgiana Bendre