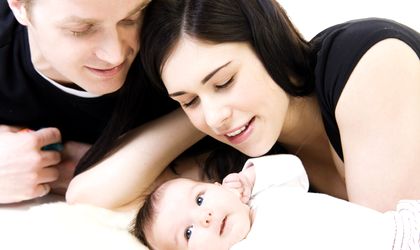 Seven percent of the new Romanian parents pay for the harvest of stem cells from the umbilical cord of newborns, a growing percentage, even if the birth rate is decreasing by 4-10 percent from year to year. The market already mature reaching EUR 18 million, with an annual growth of 5 percent as more parents become aware of this service.
Baby Stem, Seracell partner, the bank for harvesting stem cells, estimates a market growth in 2017, as well as clear direction of parents to the top banks.
"There are still skeptical parents who still don't trust this medical service, either because of the unsuccessful experiences with complex and incomplete procedures or due to lack of information. What is certain is that  27 years have passed since the last successful transplant with stem cells harvested from the umbilical blood and the patient is completely healthy now," said Alexandra Baban, general director Baby Stem.
The profile of the parent who choose to harvest stem cells is defined as couples with medium social status and in 80 percent of the cases, with payment in two, ten, twenty and even thirty installments.
Seracell is one of the banks with high stock capacity of stem cells from Germany.
Georgiana Bendre