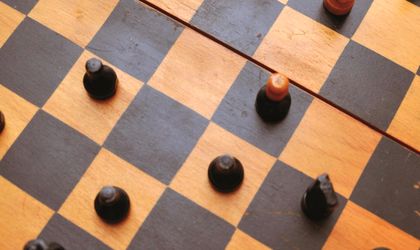 Hotels and pensions in Romania will be under the obligation to join into a tourism bookkeeping system that will offer at any point information on the tourists they accommodate, otherwise they risk paying a heavy fine, according to a government decision bill.
Owners or managers of these tourism units must submit their unit into the Integrated System of Tourism Bookkeeping within 90 days since the bill is approved , according to information posted on the website of the Ministry of Tourism.
In case they do not, they must pay a fine of RON 20,000 (EUR 4,600).
The ministry will place at the disposal of the tourism units an IT system that can supply data in real time regarding the number of tourists accommodated in various tourism areas as well as in each particular accommodation unit.
In the view of the Ministry of Tourism, this system is meant to help have a better watch on the economic activity of these units and attempts of tax evasion.
"Also, people who are criminals and are wanted in the country or abroad, or those who are known as traffickets, pimps, prostitutes who are using the accommodation services of a tourism unit can be more easily localised by the institutions," says the bill.
The owners or administrators of hotels and pensions will be compelled to fill in a form called The Arrival and Departure Form as well as register the data of the tourists into the system.
The forms must be filled in by each tourist upon arrival based on identity papers such as ID card or passport, flight license or sailor license.
Foreign citizens will need the passport, ID card, temporary certificate, traffic license, sailor or flight license and even military identification documents, in case they are in the army.
People who do not have an ID will not be taken in by any tourism unit.
Otilia Haraga