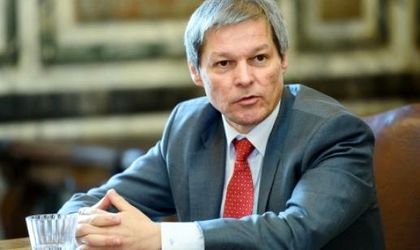 The Romanian state will sell minority stakes in CE Oltenia, Hidroelectrica, Bucharest Airports, Salrom and Constanta port, but will remain main shareholder at this companies that it considers as strategic, according to a memorandum published on Tuesday by the government.
The amounts obtained from the sale of the shares will remain at the companies' disposal and will be used for financing investment programs.
Also, the state will reduce the shares package owned by Rompetrol, Sanevit 2003 Arad and 22 companies under the supervision of the State Domain Agency and the proceedings will be transferred to the state Treasury, according to the previsions regarding the foundation of National Development Fund.
According to the memorandum, the public institutions with privatization activity formulated a series of proposals. The Energy Minister will develop a main public offer of capital increase of 15.29 percent, respectively 15 percent on the capital market, at the Energy Complex Oltenia SA and Hidroelectrica, while at Rompetrol it's taken into account the selling of a share stock of 26.69 percent from the shares owned by the state through public tender by call.
The Transports Ministry proposes at CN Airports Bucharest and CNAPM Constanta the increase in the share capital by issuing new shares representing 20-25 percent of the social capital of each company and selling them through the BVB.
In the case of CFR Marfa, the Ministry proposes the establishment of share stocks that will be sold and the privatization method based on arguments transmitted by the privatization consultant.
Georgiana Bendre