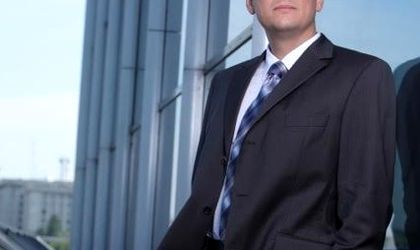 Romanian FinTech startup SymphoPay receives a EUR 550,000 capital infusion from GECAD Group, a statement by the investment fund shows.
SymphoPay proposes a smart POS solution allowing partner merchants and banks to centralize in a single integrated platform card payments and use the equipment not only for payment operations, but also for marketing actions.
"In the equation involving the trader, the buyer and the bank, the POS is the only common denominator and single point of interaction with those who do their shopping. SymphoPay aims to change its role from a simple card reader to a clever marketing tool," says Daniel Nicolescu (pictured), co-founder and managing partner SymphoPay.
The startup is in the pre-commercial launch phase in which the main objective is to integrate with the first wave of merchants and banks. The commercial launch of the platform will take place over several months.
The company was founded in 2015 by Daniel Nicolescu and Sebastian Ionita, with 10 people currently working on the development of the IT solution.
"By investing in SymphoPay we intend to initiate a change in both the financial services and in traditional retail. We discovered in SymphoPay the motor which can drive local financial and banking services to the next technological level. It is a bold project, initiated by people with industry experience in financial transactions, with the solution designed to be scalable regionally," says Radu Georgescu, founding partner of GECAD Group.
After Smart Bill, this investment is the second one by GECAD Group in the financial field in 2016. Among other projects in the fund's active portfolio include Vector Watch, Gluru and PawSquad.
Natalia Martian