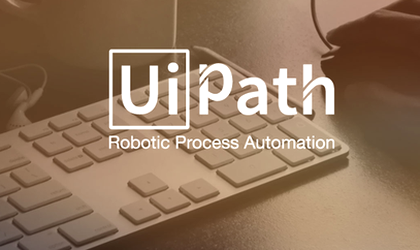 UiPath, the Romanian start-up specialized in robotic process automation, got a new investment of USD 30 million from venture capital firm Accel Partners, one of the early backers of online behemoths such as Facebook, Dropbox and Spotify.
The Series A funding includes a USD 1.6 million seed round UiPath raised last year from Earlybird, Credo Ventures and Seedcamp.
The start-up will use the money to hire more sales staff and to further expand its product to meet demand.
"This investment will allow us to introduce the benefits of intelligent RPA to even more businesses around the world and remain at the forefront of a rapidly-advancing industry," said Daniel Dines, CEO and founder of UiPath.
The start-up has about 200 large companies among its customers, including Lufthansa, Generali, Telenor and Dong Energy. It works with firms in sectors such as banking and financial service, insurance manufacturing, utilities, healthcare and government. About 30 percent of its customers are in the US, with another 40 percent in Europe and 30 percent in Asia, according to techcrunch.com.
"The company will use the funds to hire the best software engineers and business people, aiming to double the development efforts of human type cognitive patterns in the technology of the enterprise project," said the firm.
UiPath is a Romanian company with its HQ in the United States of America and offices in six countries. The company aims to reach revenues of around USD 100 million in the next 4-5 years.
In Romania, UiPath has its research and development unit and the software implementation teams.
The software robots developed by the start-up can handle copy-paste operations of employees, who can instead focus on more complex tasks.
The company, which currently employs 150 people, was founded in 2012 in Romania, according to Bloomberg.