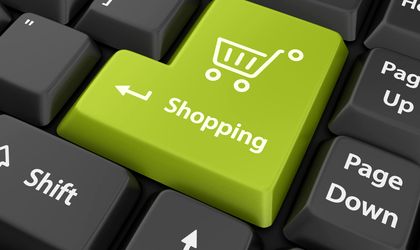 Romanians have spent EUR 2.5 billion online this year, the average transaction price being around EUR 60, according to a market analysis published  by an agency specialized in online marketing.  
According to the source, in 2017, 61 percent of the Romanian Internet users prefer to acquire online products, while 34 percent still go in the offline stores to shop.
"In 2017, Romanians made online shopping and payed more and more often by card. More exactly, close to EUR 1 billion. The main products category they buy were from IT&C category and fashion, but also the home& deco segment is in the top, with an average purchase of RON 474. In 2017, the average value of a transaction was approximately EUR 60," says the analysis published by the agency Digital Metrics.
Moreover, 35 percent of the Romanian buyers learned for the first time online about the product they were interested in, while 34 percent from TV.