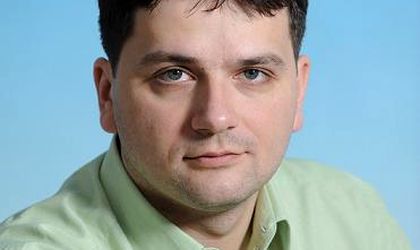 Zitec, Romanian producer of online applications, will double the investments placed in American start-up Zipongo in the first months of 2012, as announced by CEO Alexandru Lapusan (in picture).
Last year Zitec invested EUR 50,000 in the US start-up Zipongo, producer of applications on discount pre-purchase deals. The Zipongo coupon deals were first launched at Andronico's Community Markets in the Bay Area (San Francisco, Silicon Valley).
Zipongo produced two online applications: Zipongo Healthy Deals and zLife.  Mobile applications are available for both for Android and iPhone.
Other Zitec projects include HotelPeeps.com and Zidox, which it will continue to develop this year as well.
HotelPeeps, a Facebook application and online hotel booking solution fully-owned and developed by Zitec, absorbed an investment of EUR 60,000 in 2011.
Moreover, Zitec invested EUR 25,000 to Zidox, its fully-owned software solution for timesheet management, project management and HR management and HR 360º surveys.
Zitec officials forecast the company's business will hike by a quarter in 2012 y-o-y, to EUR 1.4 million, on the wave of added value services and more customers gained.
In 2011, Zitec reported its business had reached EUR 1.12 million in Romania. Revenues from Romanian customers represented approximately 40 percent, compared to approximately 20 percent recorded in the previous year.
Last year, about 65 percent of Zitec clients were Romanian companies, while the rest were firms from the USA, Greece, France, Canada, UK, Germany, Cyprus and Egypt.
Zitec had a team of 42 at the end of last year, compared to 34 in late 2010. "We are actively seeking new colleagues for positions such as software engineer, quality assurance engineer and graphic designer", Lapusan added.
Otilia Haraga